Outstanding Pharmacy Buyer of the Year Award Program
NPPA's Outstanding Pharmacy Buyer of the Year Award Program
The NPPA is proud to honor exemplary work in the field of pharmacy purchasing through the Outstanding Buyer of the Year Award!  Each year the Top 3 Awardees are named at the Annual NPPA Conference and, in addition to the distinction, are given corresponding educational prize awards.
Qualifications & Eligibility
Nominees must have a current NPPA membership active in their name (valid through the month of August in the corresponding award year).  In addition, all nominees must be pharmacy purchasing professionals currently employed in a pharmacy facility, and not be employed by one of the following:  pharmacy vendor companies (such as a vendor for drugs or pharmacy supplies); GPO companies (Group Purchasing Organizations, such as Intalere, HealthTrust, Premier, Vizient, etc.); nor Pharmacy Management type of companies (such as Comprehensive Pharmacy Services-CPS or HCA Healthcare).  Also, 1st and 2nd place winners from previous award years are not eligible for the current year's Outstanding Buyer of the Year program.
Nominations by a supervisor, co-worker, or colleague related to the pharmacy purchasing field, as well as self-nominations, will both be considered.  In these cases, we suggest that both the nominator, as well as the nominee, complete all or part of the Nomination Form so the form is as complete as possible.  This gives the nominee the opportunity to comment further than the nominator may have been able to do, or allows them to add some additional remarks.  Both eligible nominations will be presented to the judging panel and published in NPPA's member publication, Pharmacy Purchasing Outlook.
Completed nominations received from the opening date of submission (in December each year) until the deadline (in early-to-mid June, see details on Nomination Form), will be printed in Pharmacy Purchasing Outlook (exact editions start & end dependent on what date the Program officially opens, our publication's print schedule, and how many nominations are received).
The winners will be determined by a neutral panel of judges and announced at that year's NPPA Conference in August during the Opening Session on the first day of the conference, as well as in one of the post-Conference editions of Pharmacy Purchasing Outlook.  Nominees will be informed of their status as soon as the judging is finalized (in late June or by mid-July).
Criteria
The criteria used to evaluate the significance of the nominee's accomplishments within the past year takes into account the level of positive impact the individual made within their pharmacy during the year such as the following:
Providing a model for excellence

Helping others to do their jobs better

Improving the services provided by the department

Streamlining business process efficiency

Applying innovation or creativity to job duties

Developing new job skills

Keeping a consistently positive attitude despite workload demands

Accomplishing savings in cost and/or time
Award Distinctions
Qualified nominees have the chance to win one of the following 3 distinctions and educational prize awards.
1st Place:
$1,000 awarded for education/travel
2nd Place:  
$500 awarded for education/travel
3rd Place:  
$250 awarded for education/travel
Results of 2019 Outstanding Buyer of the Year Awards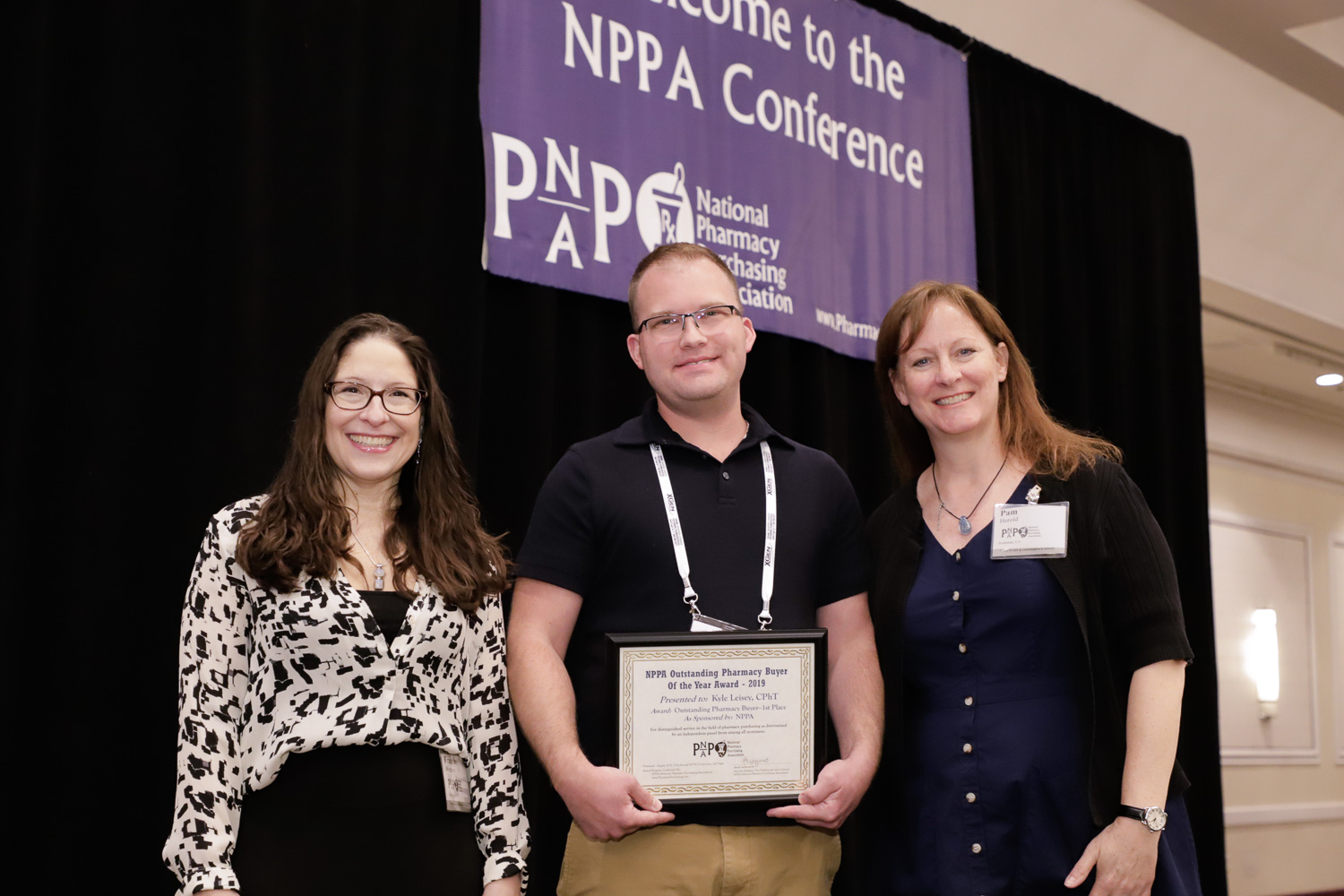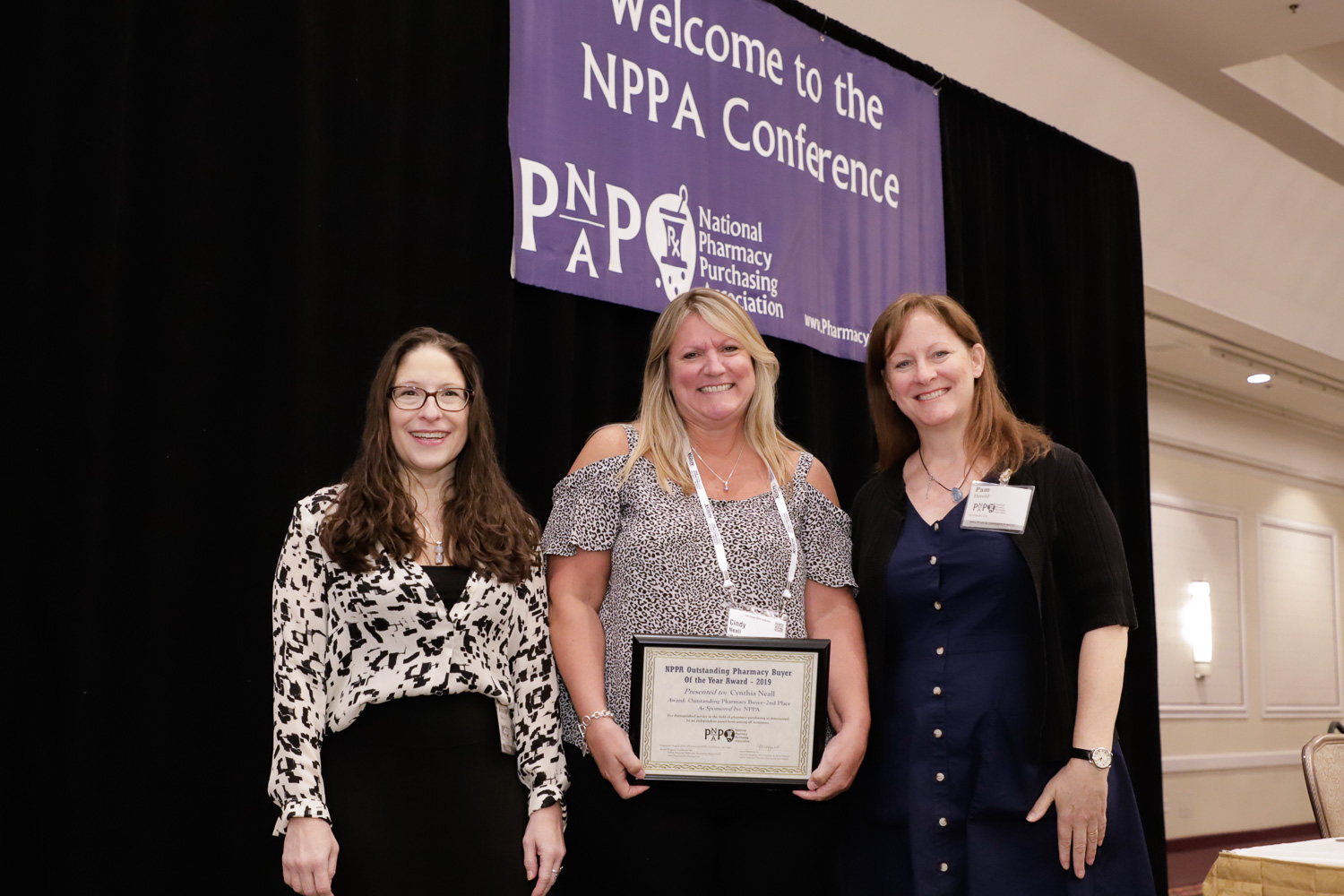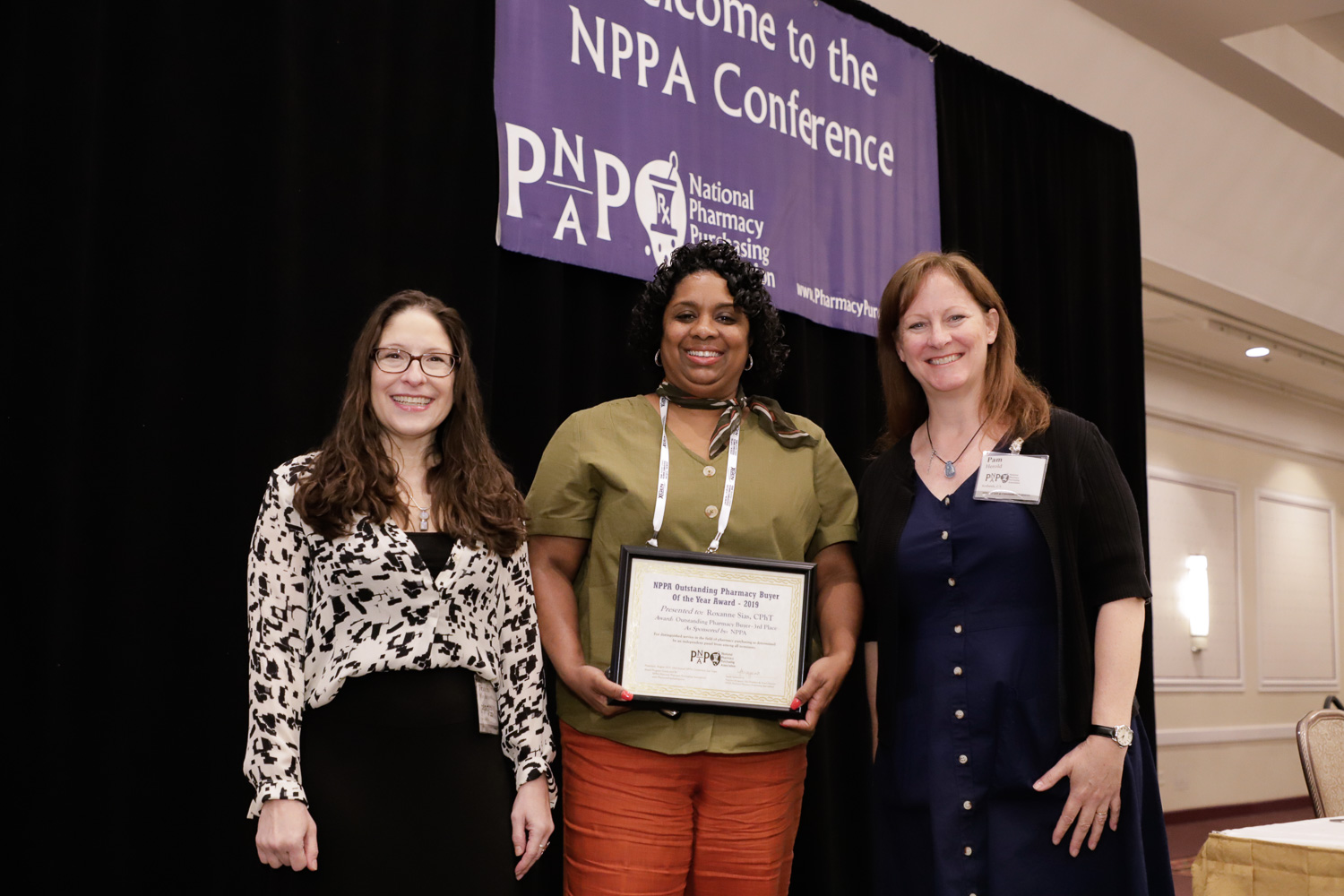 1st Place:  
Kyle Leisey, CPhT
Pharmacy Buyer
WellSpan Ephrata
Community Hospital
Ephrata, Pennsylvania
Received $1,000 Award for Education/Travel
2nd Place:
Cynthia Neall
Pharmacy Purchasing Manager
University of Maryland (UM) Baltimore Washington Medical Center
Glen Burnie, Maryland

Received $500 Award for Education/Travel
3rd Place:
Roxanne Sias, CPhT
Resource Specialist Buyer
University of Hospital & Clinics/Lafayette General Health System
Lafayette, Louisiana
Received $200 Award for Education/Travel
Nominees for 2019 Outstanding Buyer Award
Phala Flugaur, RPhT – Pharmacy Buyer, North Memorial Health Hospital, Robbinsville, MN
Shana Greenwald, CPhT, RPhT – Pharmacy Buyer, Children's National Medical Center, Washington, D.C.
Kelly Knutson, CPhT – Pharmacy Buyer, Bay Area Hospital, Coos Bay, OR
Barbara Krupinski, RPhT – Division Procurement & Inventory Analyst, HCA Healthcare, Jacksonville, FL
Susan Remsen, CPhT, RPhT – Pharmacy Buyer/Coordinator, Riverview Hospital, Noblesville, IN
Taylor Reuter, CPhT, BS – 340B Program Manager, Penn State Milton S. Hershey Medical Center, Hershey, PA
Irma Romo Flores, CPhT – Pharmacy Purchasing Agent, Moore County Hospital District, Dumas, TX
Pam Shea, CPhT – Pharmacy Buyer, Scripps Green Hospital, La Jolla, CA
Gendron "Jenny" Webb, CPhT – Pharmacy Buyer, University of MN Medical Center, Minneapolis, MN
Jessica Wegner, CPhT – Pharmacy Buyer, St. Croix Regional Medical Center, St. Croix, WI