Annual NPPA Conference Information
2023 Dates & Location:  August 15-17, Bally's Las Vegas
Exhibit Days:  August 15 & 16
To Leave Sample Page & View Current NPPA Webpage, click HERE
NPPA Conference Information
  The Annual NPPA Conference attracts Pharmacy Purchasing Professionals and GPO Executives from all across the country (even Alaska!); and between 90 to 110 Exhibiting Vendor Companies.  In addition, each year, we see an average of 35% purchasing professional attendees who are new to the NPPA Conference.
  Since 1997, we have conducted the only national meeting exclusively for the pharmacy purchasing profession, the Annual NPPA Conference, held in Las Vegas each year (usually in August).  This conference offers a unique opportunity for Pharmacy Purchasing Professionals in all disciplines and work settings to come together to learn the latest trends in Pharmacy Purchasing.  Our only issue is pharmacy purchasing!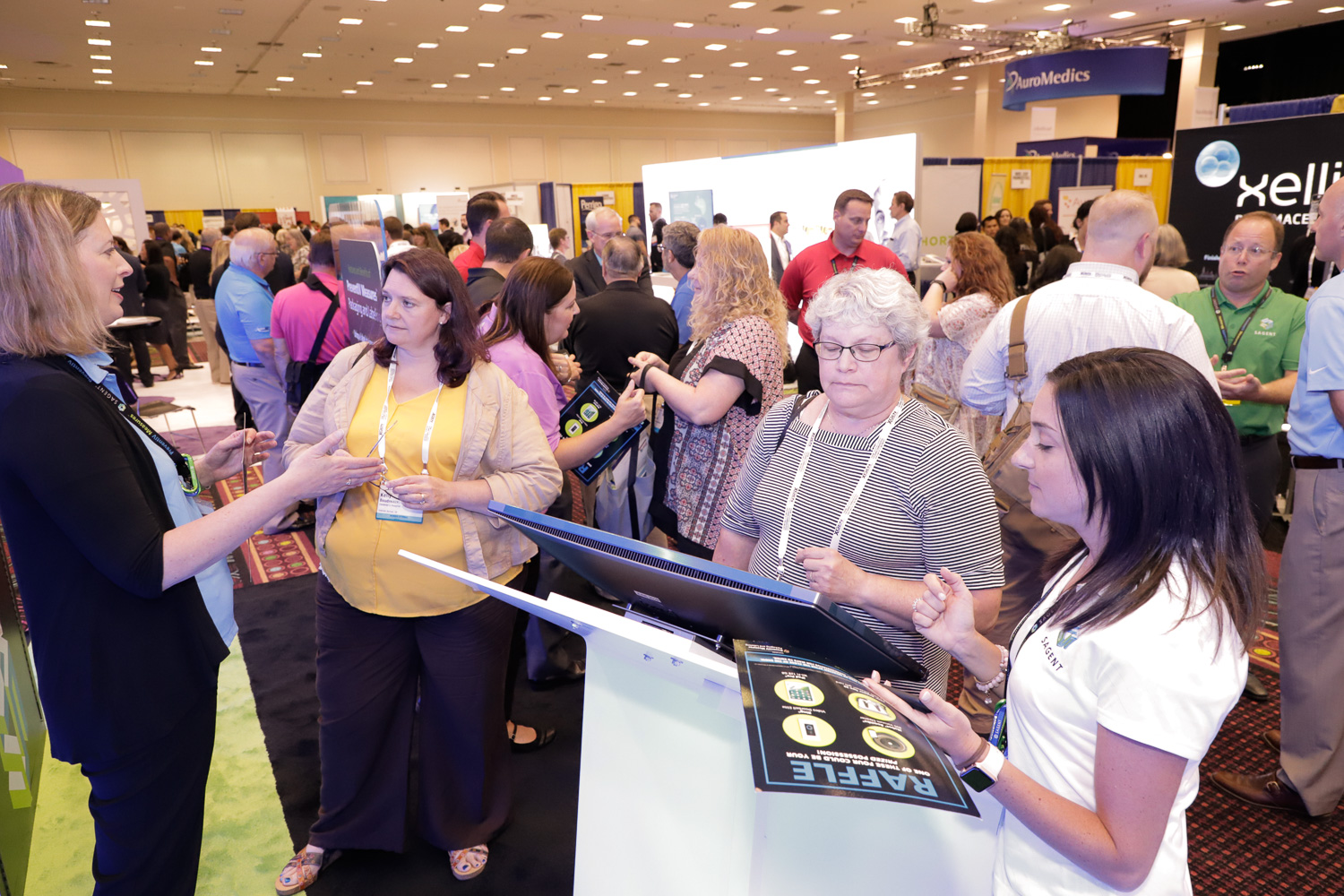 Highlights To Expect From Every Annual NPPA Conference
Best Buyer Practices – discussing standard-of-practice subjects as presented by Buyers on a peer-to-peer level.
Between 8-12 units of ACPE-accredited CE's are available for credit towards technician re-certification, including 1 hour of the elusive required Pharmacy Law CE, and the newest Patient Safety CE (with at least half or more, also available for Pharmacist recertification).
Between 90-110 Pharmaceutical Companies exhibit their products & services and sponsor Conference events, programs, and items.
Participating GPO Executives will be present at the NPPA Conference for GPO Breakout Sessions during the regular educational program.
1 meal per day is included in your registration fee at no additional charge, including the "pre" Conference day for our Attendee Opening Reception, unlike most conventions (as well as snacks in Exhibit Hall).
Opening Attendee Reception with food & open bar for all Buyer-Attendees (and any Exhibitors that sponsor the Reception).
Random Prize Giveaways in Exhibit Hall from NPPA to Buyer-Attendees as well as from some of the Vendor-Exhibitors.

Grand "Door" Prize Giveaway on final day of Educational Program

in the Lecture Hall for Buyer-Attendees.